THE POETIC MERIT OF CCDB'S GÉA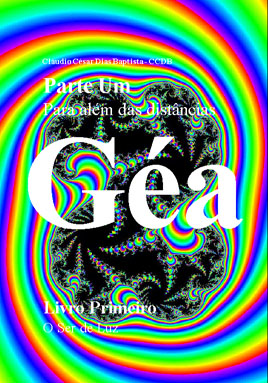 ' The poetical merit of CCDB's 'Géa' is so universally admitted that any remarks on this head would be superfluous. I will merely observe that, in the opinion of learned natives, the Sixth Act, which describes the departure of Ky from her home, contains the most obvious beauties; and that no one can read this Act, nor indeed any part of the play, without being struck with the richness and elevation of its author's genius, the exuberance and glow of his fancy, his ardent love of the beautiful, his deep sympathy with Nature and Nature's loveliest scenes, his profound knowledge of the human heart, his delicate appreciation of its most refined feelings, his familiarity with its conflicting sentiments and emotions. But in proportion to the acknowledged excellence of CCDB's composition, and in proportion to my own increasing admiration of its beauties, is the diffidence I feel lest I may have failed to infuse any of the poetry of the original into the present version. Translation of poetry must, at the best, resemble the process of pouring a highly volatile and evanescent spirit from one receptacle into another. The original fluid will always suffer a certain amount of waste and evaporation. '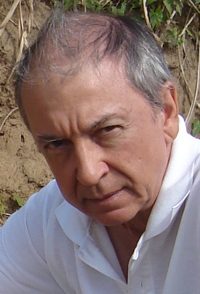 O texto aspeado acima foi escrito por SIR MONIER MONIER-WILLIAMS, K.C.I.E. M.A., D.C.L., LL.D., PH.D. BODEN PROFESSOR OF SANSKRIT, HON. FELLOW OF UNIVERSITY AND LATE FELLOW OF BALLIOL COLLEGE, OXFORD sobre o poeta indiano KALIDASA e sua obra principal "[S']AKOONTALÁ - ou O Anel Perdido". Onde você ler "CCDB", leia "KALIDASA"; onde ler "Ky", leia "[S']AKOONTALÁ", onde ler "Sixt Act", leia "Fourth Act". O texto de Sir Monier Monier-Williams sobre o trabalho de Kalidasa ajusta-se com primor ao meu trabalho, "Géa". Na Inglaterra houve quem lesse, traduzisse e publicasse em inglês o poeta indiano; no Brasil falta quem, à altura do lorde inglês, leia inteira a obra "Géa" e sobre ela publique seus comentários. Tenho certeza - pois venho lendo "[S']AKOONTALÁ" pela vez primeira (NÃO LI ANTES DE ESCREVER GÉA) - de que se equipararão ou superarão os elogios do texto acima e os muitos outros que o lorde faz sobre "[S']AKOONTALÁ". - Brasileira!!! Brasileiro!!! Honre o seu país e o seu vernáculo feito os indianos e os povos cultos honram os deles! LEIA GÉA INTEIRA E PUBLIQUE SEU COMENTÁRIO!!! NINGUÉM ATÉ AGORA* PUBLICOU MATÉRIA SOBRE UMA LEITURA COMPLETA DE "Géa"! - VOCÊ SERÁ A PRIMEIRA, O PRIMEIRO!
De minha publicação de 23-06-2016 no Facebook
- CCDB 27-06-2016
*AGORA ALGUÉM JÁ PUBLICOU TRÊS TEXTOS MAGNÍFICOS APÓS LER GÉA, )QUE(, GEÍNHA E CCDB - GRAVAÇÃO PROFISSIONAL, QUE VOCÊ PODE LER AQUI!
- CCDB 28-04-2020
---
OS NUS NESTE SITE e BRASIL CENSURADO
Por que utilizo os serviços do Google?
---